Adventure Holidays
Austria Europe Tirol
---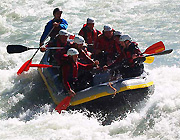 A week packed full of action, fun and adventure with the best outdoor activities such as rafting, canyoning and climbing in Austria Tirol. Our rafting center in Tyrol is the perfect location for this action packed adventure activity holiday!
Adult Adventure Holidays
---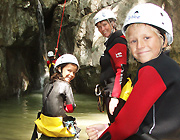 A week full of Adventure for families with children from 7 years old. Family Adventure Holidays with a lot of sport, fun and action in Austria. The nicest outdoor activities of europe for families with rafting, climbing and canyoning in Tyrol.
Family Adventure Holidays
---