Rafting, Canyoning
Adventure sports
Rafting & Canyoning Location Austria, Tirol
Canyoning Location Lake Garda, Italy
Booking without risk - no cancellation fees if you are not able to join about Covid 19.
Rafting & Canyoning Base Tirol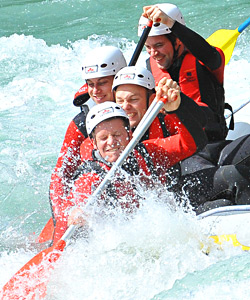 The Outdoor Planet Rafting Base is located in Europe's best Rafting and Canyoning Center at Haiming - Tirol.
The best Rafting & Canyoning Trips in Austria
Professional Rafting and Canyoning Equipement
Great location right on the Rafting river
Tyrolean Guesthouse, friendly bar and good food
A big Chill meadow to relax & camping possibilities
Clean on site accommodations "Rafting Alm"
Cozy evenings with a big barbecue
Outdoorplanet Rafting & Canyoning Center Tirol:
>> Outdoorplanet, Location Haiming
Canyoning Lake Garda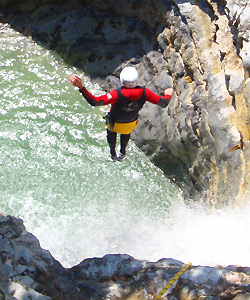 Our Meetingpoint in Italy is located in Europe`s Canyoning El Dorado - Lake Garda! Situated in Affi close to Garda, Lazise and Bardolino.
Some of the best Canyoning Trips in Europe
Professional & best Canyoning Equipment
Restaurant, cosy terrace "beer and wine garden"
Clean, comfortable onsite accommodation
Central location to the lake and the mountains
Outdoorplanet meeting points Lake Garda:
>> Lake Garda East Brentino
>> Lake Garda West Vione