Legal Notice
Outdoorplanet
company providing services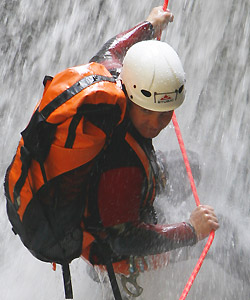 Outdoorplanet
Daniel Schuchter
Rauthweg 18
A - 6426 Roppen
Austria - Tirol
Phone: 0043 660 680 7109
e-mail: info@outdoorplanet.net
web-site: www.outdoorplanet.net
UID NR.: ATU64677111
exclusive venue: Silz in Tirol, Austria

Platform of the EU Commission regarding online dispute resolution: www.ec.europa.eu/consumers/odr
liability for links
Outdoorplanet, Daniel Schuchter is not responsible for the contents of web sites that are maintained by third parties and therefore waives its liability for any links from this web site to other Web sites.

data privacy statement
Thank you for visiting our website. The protection of your privacy when using our website is fundamental for us. We will use all personal data you provide us only for the carrying out of your request or booking. All personal data you provide us won't be forwarded to any third party.

copyright - Disclaimer - liability note
The site content including all text, graphics, photos, code, files is protected by copyright belong to Outdoorplanet Daniel Schuchter. The use of any content and images from this website on other websites is permitted only with the prior express written permission of Outdoorplanet Daniel Schuchter. The information contained herein is believed to be accurate and checked with great care for accuracy. Nevertheless, errors can not be completely ruled out. There is no guarantee or liability for the accuracy, currency and completeness of the information. All details are without guarantee, which also applies to links to other web sites that are included on the website.